Anak Petani yang Kini Sukses di Singapura


"KERJAKAN apa yang bisa dikerjakan. Jika orang lain bisa maka kita juga pasti bisa." Ini jadi salah satu prinsip hidup Kristiati Samrowi. Perempuan cantik yang berasal dari Desa Kahuku, Pulau Bangka, Kecamatan Likupang Timur, Kabupaten Minahasa Utara (Minut), Provinsi Sulawesi Utara (Sulut) ini, sekarang sedang mengecap hasil usaha dan kerja kerasnya. Dengan begitu banyak tantangan yang dia hadapi, Cici, sapaan akrabnya membuktikan bisa sukses.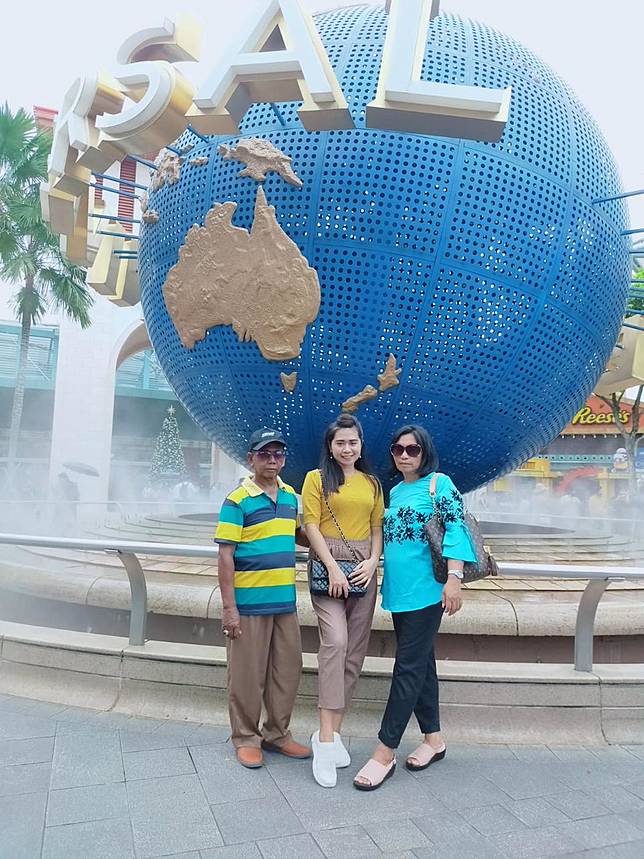 Kristiati Samrowi bersama orangtuanya di Singapura.

Putri pasangan bapak Samrowi dan Ibu Adelaida Daltje Takumansang ini datang dari keluarga petani. Sang kakak, Vera Samrowi, sekarang bekerja sebagai guru.
Sejak masih belia, dia sudah hidup mandiri. Ikut bekerja memenuhi kebutuhan keluarga. Diapun pun rela terpisah jauh dari keluarga. Sudah sekira 13 tahun. "Saya hidup mandiri dan sendiri selama itu," ujar Cici.

Memang dia akui, untuk sukses ada begitu banyak pengorbanan yang harus dilalui. Mulai dari waktu, keluarga, dan diri sendiri. Di mana dia wajib fokus untuk menjadi perempuan yang berkarir.

"Jatuh bangun manis pahit kehidupan sudah saya rasakan,bahkan dihina, dipandang sebelah mata karena dari keluarga kurang mampu. Saya akhirnya bertekad mengubah nasib keluarga menjadi lebih baik," ujar wanita yg pernah menempuh pendidikan di Politeknik Kesehatan Manado dan Universitas Karya Dharma Makassar itu.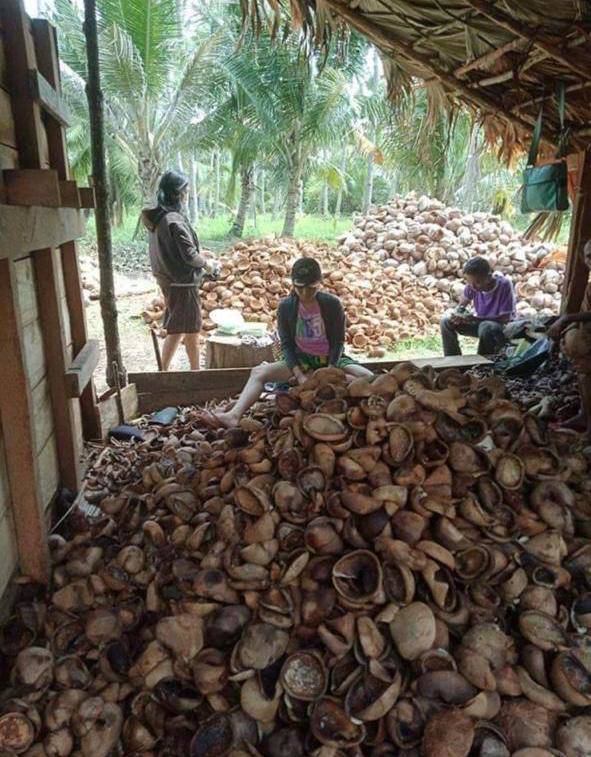 Kristiati Samrowi saat masih berada di kampungnya tercinta, ikut berkebun bersama orang tua.

Saat ini dia sudah bekerja di Singapura. Diapun tak berhenti belajar. Sambil kerja dia menempuh pendidikan di MDIS International Singapura. Telah selesai kursus pertama AAXONN(CPR/AED CERTIFICATION) caregive become care skill Singapura. Kemudian UPLIFTERS (DARE TO DREAM) Education for migrant domestik worker & underprivileged communoties singapura dan ketiga FOREIGN CERTIFICATE OF SETTLING Singapura. "Saya tergabung dalam dunia modeling dan sudah 5 kali terpilih sebagai pemenang kontes kecantikan di Singapura Stars Grup," beber Cici.

Kerja kerasnya tak sampai di situ. Selama empat tahun lima bulan ini, dia bergabung dalam bisnis MLM Mahkota Sukses Indonesia (MSI) dan sudah mencapai reward handphone, laptop dan motor. "Sekarang sedang menuju reward mobil Avanza. Income ratusan juta dari bisnis MLM. Ini adalah bisnis modal kecil hasil puluhan bahkan ratusan juta setiap bulan," jelas dia.

Dia menambahkan, semua pencapaian yang dilakukan adalah dari hasil kerja keras dan tentu belajar bertanggungjawab untuk diri sendiri. Bersyukur lewat MSI semua impian di permudahkan. Salah satunya liburan orangtua ke luar negeri dan sekarang sedang membangun rumah hasil dari bisnis MSI. Sukses ini juga tak lupa dukungan doa dari keluarga. "Tapi percayalah, sebagai perempuan yang karir wajib dapat dukungan dari keluarga. Ini mendorong saya untuk lebih gigih dalam berkarir," tambah dia.

Cici pun memberi pesan bagi kaum perempuan yang ingin berhasil dan sedang bekerja. "Harus saling mendukung. Sebab menjadi perempuan karir tidak mudah. Diperlukan dukungan, semangat dan motivasi. Kerjakan apa yang bisa kita kerjakan, jika orang lain bisa maka kita juga pasti bisa, dan jangan lupa, buang gengsi dan jangan malu bekerja keras dan terlahir dari keluarga sederhana. Gengsi tidak akan membuat Anda sukses, tapi ketika Anda sukses kamu pasti bergengsi," tutup dia.(*) Artikel Asli