Agnez Mo Pamer Piala ke-194: yang Kayak Gini Sekali-kali Diberitain


Penyanyi Agnez Mo baru-baru ini kembali meraih penghargaan atas prestasinya di industri musik Tanah Air. Ia baru saja mendapat penghargaan sebagai Penyanyi Pop Wanita Terkiss di ajang penghargaan Kiss Award 2020.

Piala itu pun menjadi piala ke-194 yang dibawa pulang oleh Agnez. Perihal ini terungkap melalui postingan terbarunya di akun Instagram.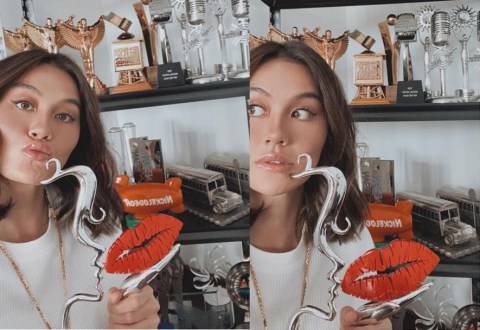 Agnez Mo dan piala penghargaan. Foto: Instagram/ agnezmo

Agnez tampak mengunggah foto yang memperlihatkan rak yang penuh dengan piala penghargaan untuknya, termasuk piala terakhir yang didapatnya baru-baru ini.

"#194 thank you. #AGNEZMO 🤍 too blessed to be stressed 2 days ago ur girl just won another award. Thank God! #PopFemaleSinger," tulisnya sebagai caption, Rabu (23/12).

Agnez juga menuturkan bahwa penghargaan tidak pernah menjadi tujuan hidupnya selama ini, namun Agnez bersyukur piala-piala itu bisa bersanding dengan rapi di sudut rumahnya.

"They certainly make my living room shinesbrighter," kata Agnez.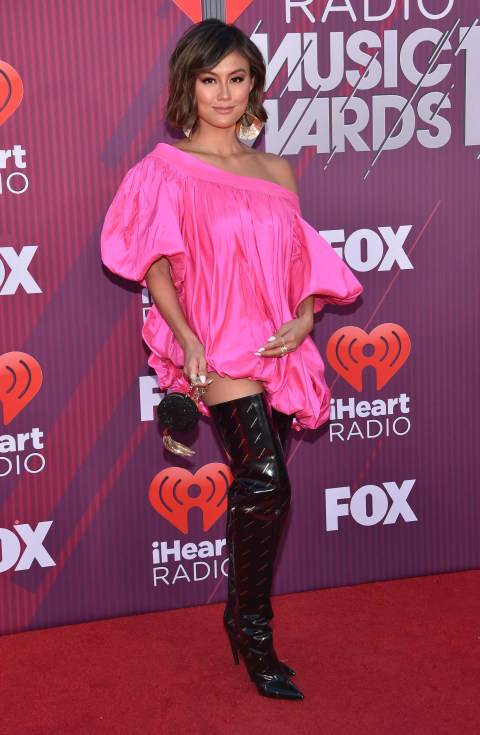 Agnez Mo. Foto: AFP/CHRIS DELMAS


Namun, ada satu caption yang ditulis Agnez yang langsung menjadi perhatian. Seolah curhat, Agnez berharap bahwa prestasi yang diraihnya saat ini bisa menjadi pemberitaan yang baik, ketimbang memberitakan orang-orang yang suka berantem.

"Yang kaya gini sekali2 diberitain ngapa? Jangan yang berantem2 mulu," tutupnya dengan menambahkan emoticon tertawa.

Sebelumnya, saat mendapat piala dari Kiss Award 2020, Agnez sempat memberikan pidato kemenangan. Ia sempat mengungkapkan bahwa prestasi lebih penting dari sekadar sensasi.

"Achievement over sensation. Karena menurut aku sensasi itu kayak air soda. One time kamu bagus, tapi jatuhnya gampang," ujarnya.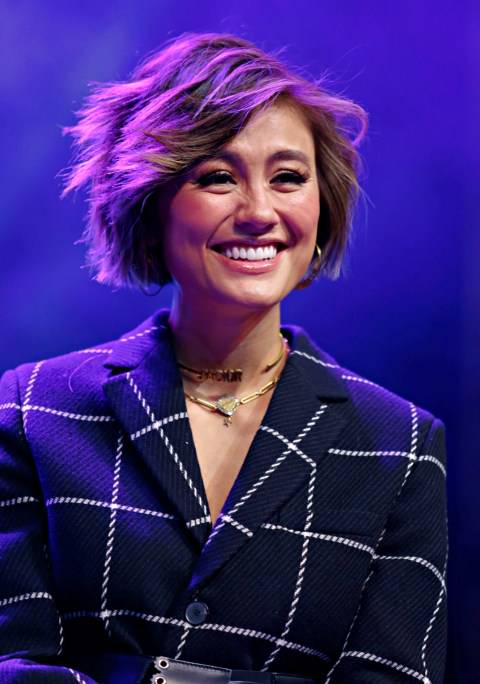 Penyanyi Agnez Mo saat hadir di konferensi pers konser Sikat Habis di SCBD Sudirman, Jakarta. Foto: Ronny


Postingan foto Agnez Mo tersebut juga langsung mendapat reaksi netizen dan beberapa rekan selebriti. Beragam ucapan selamat mengalir deras bagi mantan penyanyi cilik tersebut.

"Congrats nez! #proud #respect," tulis netizen.

"The best," tulis aktor Marcelino Lefrandt.

"Rekor Selebriti Indonesia dengan Piala terbanyak," tulis netizen lainnya.

"Artis kebanggaan indonesia yang kaya akan prestasi & no sensasi, ini nih yg patut di contoh," tulis seorang netizen.

"Kawal sampe #200 ! next Amas,Grammy!" tulis netizen lainnya.

"🏆 194! Soon to be a lot more!!" tulis netizen lain.

Seperti diketahui, Agnez Mo yang memulai karier sebagai penyanyi cilik, kini ia sudah mewujudkan mimpinya untuk Go International. Tak hanya itu, Agnez juga kerap berkolaborasi dengan sejumlah musisi dunia. Artikel Asli